Josh and Juliana Weiss-Roessler have over 25 years of combined experience as professional writers and editors, with a focus on web content.
Together, they have written and edited blogs, articles, press releases, web copy, and other marketing materials for a wide variety of sole proprietors, small to mid-sized businesses, and large institutions.
JULIANA worked as the head of the web content department for the star of the Emmy-nominated reality series Dog Whisperer for four years. Since then she has consulted on or developed the content strategy for dozens of businesses and organizations, including California State Polytechnic University – Pomona, GoDataFeed, Wondershare, CrowdFlower, My Site Plan, Sea Island Builders, SAJE Build, Eskae Jewellery Boutique, The Center for Marriage and Relationships, and many more.
Her ghostwriting has been featured on high-traffic websites, such as Yahoo.com, in major publications, such as PARADE and People, and in a monthly newsletter with over 300,000 subscribers, and she has blogged for Brazen Careerist, Intechnic, Quizzle, Resumark, Organic Authority, Savings.com, and others.
She has a bachelor's in English Language and Literature from the University of Florida.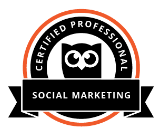 JOSH worked closely with writers, producers, and executives in the entertainment industry for almost a decade, consulting on major motion pictures as well as independent documentaries.
His writing has been featured on Cesar's Way, Shout! Factory, the Newsweek Graduate Education Directory, MyCorporation, Pink Raygun, Tubefilter, Careers in Government, and numerous blogs.
Additionally, he has a B.A. in English: Creative Writing and a B.S. in Mass Communication from Miami University.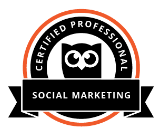 MEGAN OKONSKY
It took one taste of frito pie and meeting a couple of weirdos for Megan to want to make Austin, Texas, her home. After graduating from Temple University in 2015 with a degree of strategic communications, Megan brought her Philadelphia hustle down to the Austin weird and soon after starting writing for WR Writing. If she's not writing, she's in a yoga studio, pinning her next backpacking trip, or obsessing over tiny houses.